Search By Town
Search By Map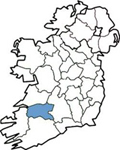 Holiday Accommodation
Murroe - Maigh Rua - Red Plain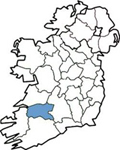 Location of Murroe
Murroe Village is located in the South-West of Ireland in County Limerick. Situated 16 kilometres east of Limerick City on the R506 Limerick to Cappamore road. The village is situated at the foothills of the Sliabh Felim mountain range, which offer beautiful scenery and many walking paths.
History of Murroe
Murroe grew up as an estate village in the nineteenth century around Glenstal Castle. The entrance to Glenstal Abbey, a Benedictine monastery, is at the north of the village.
Murroe Visitor Attractions
Glenstal Abbey - Murroe
Murroe Festivals
Transport
Murroe Accommodation
Sorry there is currently no listings for Murroe.
Add Your Business Here
Would your business benefit by being listed here. If yes then click for more details
Details
Limerick Listings
To search for County Limerick listings please choose from the links on the left hand side of the screen. These links enable you to search by town, by area, by map or by a full listing. The links on the right hand side of the screen enable you to view County Limerick map, festivals, visitor attractions and other useful information.
Ireland View is constantly improving the service to our visitors to ensure that you enjoy your search on this site and find all the information you require to book your Irish Holiday. If you experience any difficulties please contact the Web Developer directly by clicking on the link in the Other Resources section.
Selection From Our Full Listings
Limerick Guide
Facebook
Ireland View
Promote Your Page Too