Search By Town
Search By Map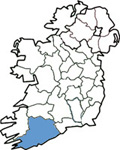 Holiday Accommodation
Bandon Golf Course - Bandon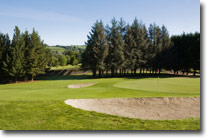 Bandon Golf Club is located in County Cork, Ireland. The course can be found on the west side of Bandon between the Clonakilty and Dunmanway roads in the old Castlebernard estate. You will be faced with a testing parkland course in beautiful sylvan setting with natural hazards abounding. Set on the undulating slopes of the Bandon Valley the course meanders around the ruins of the stately old Castlebernard with holes being protected by water and bunkers. The course was founded initially in 1909 and was the first west cork club to be extended to 18 holes in the 1970's. The course boasts a wonderful variety of wildlife and is noted by the Golf Ecology unit as the course with the greatest number of wildlife species in Ireland. You can be sure of a challenging and enjoyable round of golf in friendly and hospitable surroundings.
Directions
Located close to Bandon Town.
Bandon Listings
Sorry there is currently no listings for Bandon.
Cork Listings
To search for County Cork listings please choose from the links on the left hand side of the screen. These links enable you to search by town, by area, by map or by a full listing. The links on the right hand side of the screen enable you to view County Cork map, festivals, visitor attractions and other useful information.
Ireland View is constantly improving the service to our visitors to ensure that you enjoy your search on this site and find all the information you require to book your Irish Holiday. If you experience any difficulties please contact the Web Developer directly by clicking on the link in the Other Resources section.
Selection From Our Full Listings
County Search
Carlow | Cavan | Clare | Cork | Donegal | Dublin | Galway | Kerry | Kildare | Kilkenny | Laois | Leitrim | Limerick | Longford | Louth | Mayo | Meath | Monaghan | Offaly | Roscommon | Sligo | Tipperary | Waterford | Westmeath | Wexford | Wicklow
Other Resources
Add to favourites
Contact Us
Add Your Business
Web Developer

External Links
Cork Guide
Facebook
Ireland View
Promote Your Page Too