Search By Town
Search By Map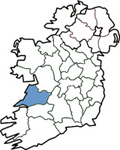 East Clare Golf Course - Bodyke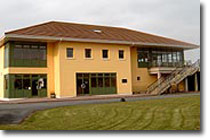 The East Clare Golf Club and golf course is set in 150 acres of unspoilt, rolling, quiet countryside with majestic views of East Clare. Our course is very popular with visitors from both overseas and within Ireland, and hosted the 1998 West of Ireland Seniors Championship. East Clare Golf Club operates a "pay as you play" policy for visitors ensuring visitors can be accommodated at all times. Club membership is also currently open to new members. The parkland championship course, designed by noted golf architect Dr. Arthur Spring, was opened in 1997 and is located just 5 minutes from beautiful Lough Derg and about 35 minutes from Shannon Airport. This par 71 course with more than 5,920 metres (over 6,500 yards) of fairways includes several strategically placed and potentially hazardous lakes, streams, bunkers and trees.
Directions
Located close to Bodyke Village.
Bodyke Listings
Sorry there is currently no listings for Bodyke.
Clare Listings
To search for County Clare listings please choose from the links on the left hand side of the screen. These links enable you to search by town, by area, by map or by a full listing. The links on the right hand side of the screen enable you to view County Clare map, festivals, visitor attractions and other useful information.
Ireland View is constantly improving the service to our visitors to ensure that you enjoy your search on this site and find all the information you require to book your Irish Holiday. If you experience any difficulties please contact the Web Developer directly by clicking on the link in the Other Resources section.
Selection From Our Full Listings
County Search
Carlow | Cavan | Clare | Cork | Donegal | Dublin | Galway | Kerry | Kildare | Kilkenny | Laois | Leitrim | Limerick | Longford | Louth | Mayo | Meath | Monaghan | Offaly | Roscommon | Sligo | Tipperary | Waterford | Westmeath | Wexford | Wicklow
Other Resources
Add to favourites
Contact Us
Add Your Business
Web Developer

External Links
Clare Guide