Search By Town
Search By Map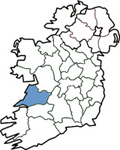 Kilrush Golf Course - Kilrush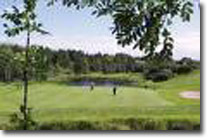 Kilrush Golf & Sports Club which is situated half mile outside the old heritage town of Kilrush was founded in 1934. The new course which was re-designed by Dr. Arthur Spring in 1994 is a gem. The clever use of the natural terrain combined with water, trees and sand bunkers has resulted in a scenic course that is a pleasure to play. The ninth hole is breathtaking. Played from a plateau, this par 3 which measures 168 yards to the green set in the valley and guarded on three sides by water, with sand on the fourth side. The choices are "be up or lay up". The index one 11th hole measures 421 yards but only the brave will take on the water in order to reach the green in two. The closing five holes, depending on the direction of the wind can be a severe test before the warmth of the Clubhouse & Restaurant where you can relax, enjoy a drink and chat and choose from our full à la carte menu.
Directions
Located close to Kilrush Town.
Kilrush Listings
Sorry there is currently no listings for Kilrush.
Clare Listings
To search for County Clare listings please choose from the links on the left hand side of the screen. These links enable you to search by town, by area, by map or by a full listing. The links on the right hand side of the screen enable you to view County Clare map, festivals, visitor attractions and other useful information.
Ireland View is constantly improving the service to our visitors to ensure that you enjoy your search on this site and find all the information you require to book your Irish Holiday. If you experience any difficulties please contact the Web Developer directly by clicking on the link in the Other Resources section.
Selection From Our Full Listings
County Search
Carlow | Cavan | Clare | Cork | Donegal | Dublin | Galway | Kerry | Kildare | Kilkenny | Laois | Leitrim | Limerick | Longford | Louth | Mayo | Meath | Monaghan | Offaly | Roscommon | Sligo | Tipperary | Waterford | Westmeath | Wexford | Wicklow
Other Resources
Add to favourites
Contact Us
Add Your Business
Web Developer

External Links
Clare Guide