Search By Town
Search By Map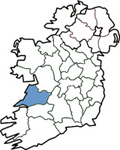 Shannon Golf Course - Shannon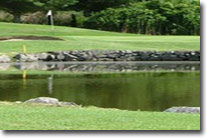 Shannon Golf Club, established in 1966 was designed by John D Harris as a major championship course of international standard. The course has, over the forty years, matured into one of the best inland courses in Munster and Ireland . A parkland course of 6763 yards with fairways of natural meadow grass planted on either side with Spruce, Evergreens and a wide variety of deciduous trees. For a number of years we hosted a pro-am which attracted the top ten professionals in Europe together with a contingent of US stars. We have hosted both Irish and European amateur championships and will host the Menís Amateur Irish Close Championship in 2011. The course has a mixture of sand-based and traditional greens, maintained to the highest standard and protected by numerous sand bunkers to offer the final challenge to each hole. Water hazards are also a feature coming into 6th, 7th , 8th , 14th and 17th. The 17th par three is the signature hole which requires a dedicated golf shot over the Shannon Estuary. This course should not be missed.
Directions
Located close to Shannon Village.
Shannon Listings
Sorry there is currently no listings for Shannon.
Clare Listings
To search for County Clare listings please choose from the links on the left hand side of the screen. These links enable you to search by town, by area, by map or by a full listing. The links on the right hand side of the screen enable you to view County Clare map, festivals, visitor attractions and other useful information.
Ireland View is constantly improving the service to our visitors to ensure that you enjoy your search on this site and find all the information you require to book your Irish Holiday. If you experience any difficulties please contact the Web Developer directly by clicking on the link in the Other Resources section.
Selection From Our Full Listings
County Search
Carlow | Cavan | Clare | Cork | Donegal | Dublin | Galway | Kerry | Kildare | Kilkenny | Laois | Leitrim | Limerick | Longford | Louth | Mayo | Meath | Monaghan | Offaly | Roscommon | Sligo | Tipperary | Waterford | Westmeath | Wexford | Wicklow
Other Resources
Add to favourites
Contact Us
Add Your Business
Web Developer

External Links
Clare Guide